Had a Packers fan post this to one of the Bears fans in our Fantasy league. Savage.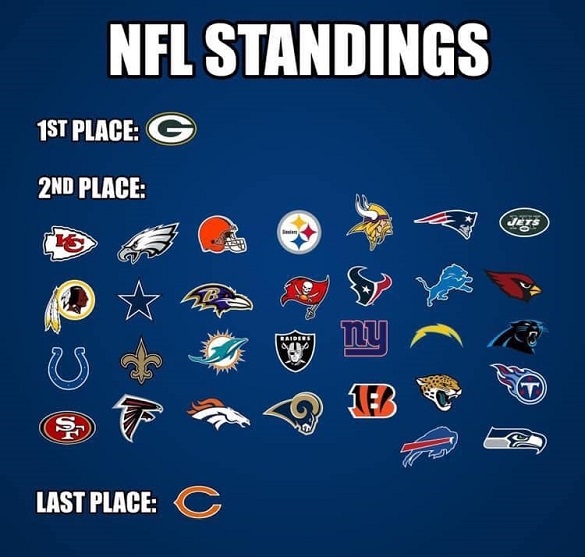 Figured I'd get this going with Panthers kicking off their season today hosting the greatest show on turf and the news that Antonio Brown going to the Patriots.
Is 42 year old Tom Brady going to finish with 5,000 yards and 60 TD passes this season with AB, Josh Gordan, and Edelman (hey and don't forget Jakobi Meyers!)???