Going to use this thread to share PFN posting tips...
Seen a few folks mention that comments that they didn't mean to send are getting stuck and not being able to get rid of them. To do so you need to get to a desktop version of the site (not from your mobile phone) and go to "My Drafts" and then delete the draft by clicking the "X" button.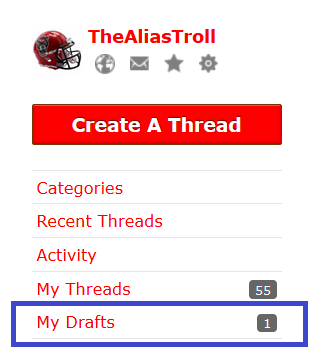 ... now click the "X" button on the far right!